SOLAR STAR 
SOLATUBES SOLAR POWERED ROOF VENTILATOR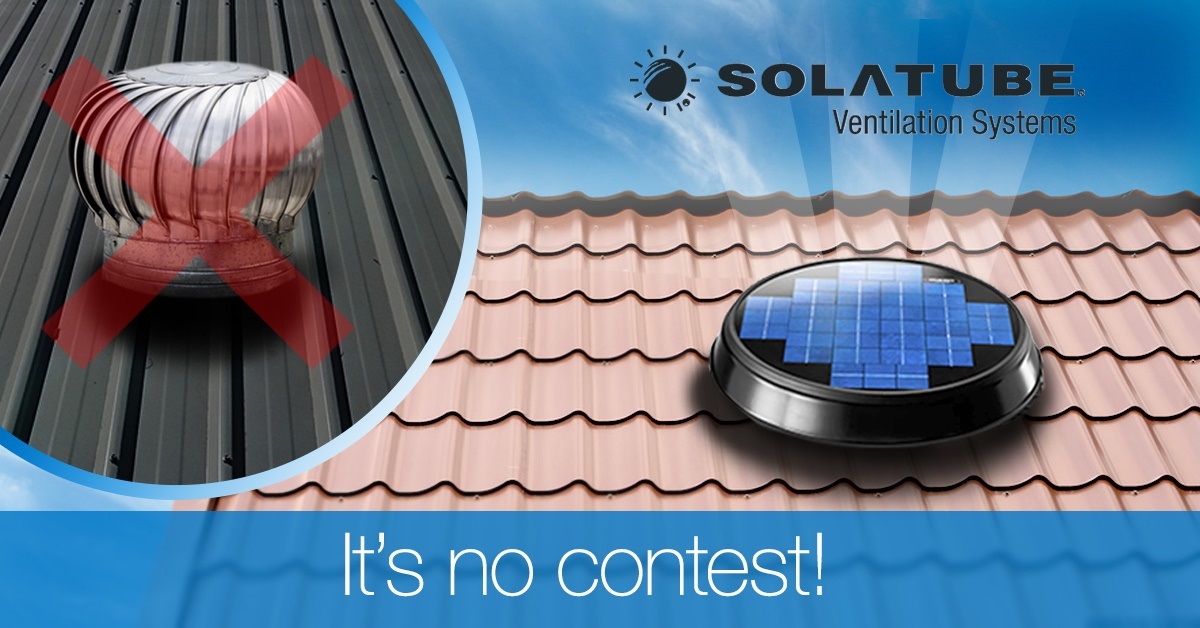 Drive out heat and moisture
A hot roof acts like a giant radiator, transferring heat into your living spaces, sending both utility bills and temperatures soaring.
Our Cairns climate produces extended periods of high temperatures and prolonged continual wet weather. These conditions put pressure on the home to cope with hot and damp extremes. The answer is to drive heat and moisture out of your home throughout the year, Solatube Solar Star provides a cost effective solution.
By placing the unit where it is most effective, the highest point on the roof, it can circulate air and ventilate your roof space, transforming your home into a comfortable living environment.
More Air Flow - Advanced solar panel technology generates maximum power through the fan.
Tailored Roof Flashing - Seamless one piece flashing guarantees a leak-proof and durable product. Customised to your roof profile.
High Performing - High performing motor is reliable, long lasting and whisper quiet. 
Two Sizes available:
RM 1200 - Moves an impressive 1000cube of air per hour
RM 1600 - Moves an impressive 1500cube of air per hour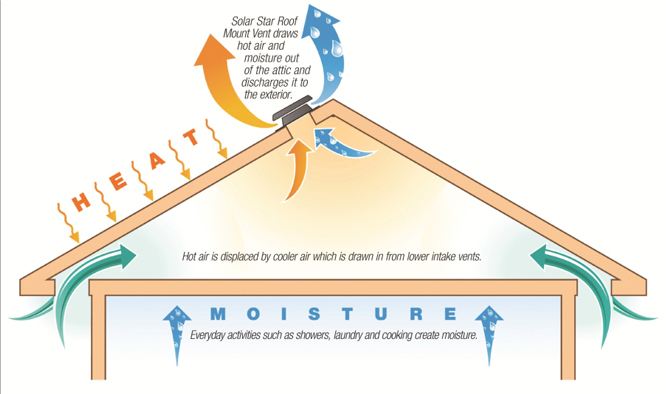 WARRANTY
5 year warranty on solar panel and motor

10 year warranty on all other components

Installs easily in under 1 hour

Polymeric housing means long lasting performance in all weather conditions

High-impact resistant panel provides protection from hail, wind and foreign object damage.

Costs nothing to operate