INSULATION - FOR COMFORT AND ENERGY EFFICIENCY
Insulation is the most cost effective way of making Australian homes more comfortable and energy efficient. Insulation acts as a barrier to heat flow through the walls and ceilings of a home, keeping them cooler in summer and warmer in winter. By reducing the amount of heat entering or leaving the home, insulation helps homes achieve a comfortable internal temperature with less need for artificial heating and cooling. This makes homes more energy efficient and helps reduce energy bills which is good for the environment and great for the hip pocket.
NQ Skylights and Insulation (Formally Effective Energy Solutions) is proud to supply and install Australian made CSR Bradford Black and Knauf Insulations EarthWool products.

WHAT MAKES BRADFORD BLACK SO DIFFERENT?
Bradford Black is soft to touch and comfortable to handle, yet retains its shape as it is installed. It is made with non-harmful natural binders that are hypoallergenic, and better for the environment too. It has very little odour, does not contain any volatile organic compounds (VOC) and no ozone depleting products are used in its manufacture. In fact, Bradford Black is so safe it's approved by the National Asthma Council's Sensitive Choice program, making it suitable for use in homes with asthma and allergy sufferers.
YOU CAN TRUST BRADFORD BLACK TO PERFORM:
Easy to install

Soft to touch

Low itch Hypoallergenic

Approved partner of National Asthma

Council's Sensitive Choice program

Retains rigidity when installing

Sustainably made with renewable raw materials

Australian made

Low odour

Non combustible

Meets requirements of AS/NZS4859.1

70 year product warranty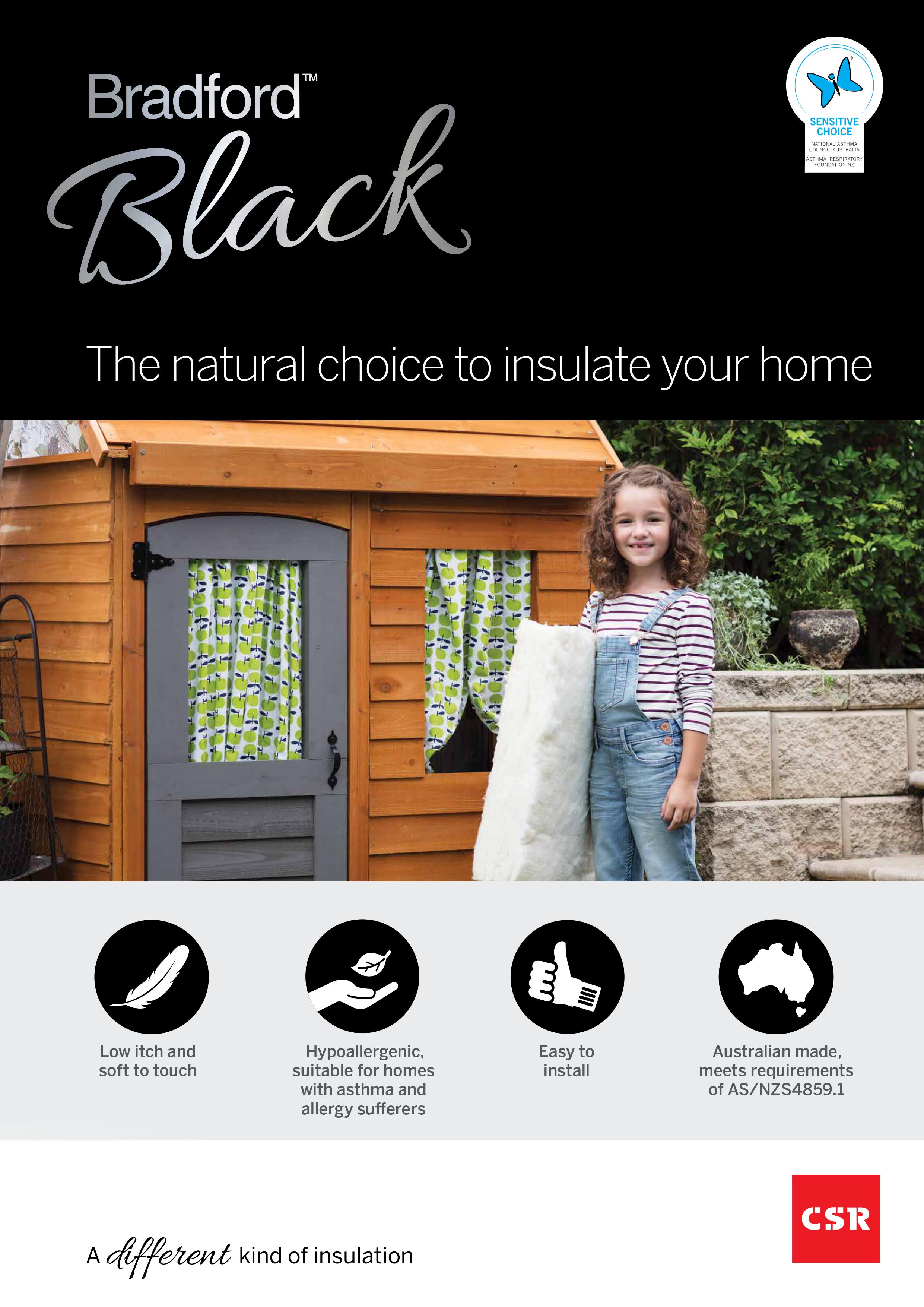 KNAUF EARTH WOOL
Knauf Insulation, are committed to providing Australia with a new range of high performance insulation products which set new benchmarks in quality, handling, ease of installation and sustainability.
EarthWool™ is a new, advanced generation of 'super soft' and highly sustainable glasswool. It is thermally efficient and cost effective in saving energy and providing increased comfort in buildings. EarthWool™ is non-combustible and also reduces unwanted noise from outside the home and limits sound transmission from room to room. Made using recycled glass bottles, sand and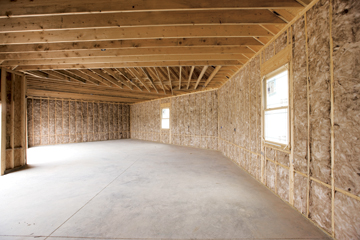 using ECOSE™ Technology, EarthWool™ sets a new benchmark for insulation sustainability and ease of handling. Knauf Insulation's EarthWool™ Wall and Ceiling Batts are made from highly resilient, inorganic glass fibres bonded by ECOSE® Technology, a revolutionary new binder based on rapidly renewable bio-based materials rather than non-renewable petroleum-based chemicals. ECOSE® Technology reduces Knauf Insulation binder embodied energy and contains no phenol, formaldehyde, acrylics or artificial colours found in traditional glasswool insulation.